For cyclists, we recommend Trutnov Trails – Network of one-way off-road trails for mountain bikes in the vicinity of Trutnov in Čížkovy kameny and Jestřebích hor. The routes are suitable both for families with children, and here you will also find very challenging trails for demanding bikers. A longer but beautiful trip is to Babiččino údolí in Ratibořice (30 or 70 km). Those who are interested in history can try the circuit ""Battle of Trutnov 1866".

Golf Club Mladé Buky's 18-hole course boasts one of the most beautiful views in the country. Its areal offer unrivaled views of the Krkonoše mountains, including their dominant Černá hora and Sněžka mountains, and the beautiful Vraní vrchy and Zvičina.

Water sports such as paddleboard, kayaks can be found at Camp Dolce.

You can play tennis on the courts at the sports center in Trutnov.

It is possible to catch fish on the Severka pond, close to the sports and recreation area Dolce, and trout on the Úpa river, in the section from Svoboda nad Úpou to the power plant in Trutnov Poříčí.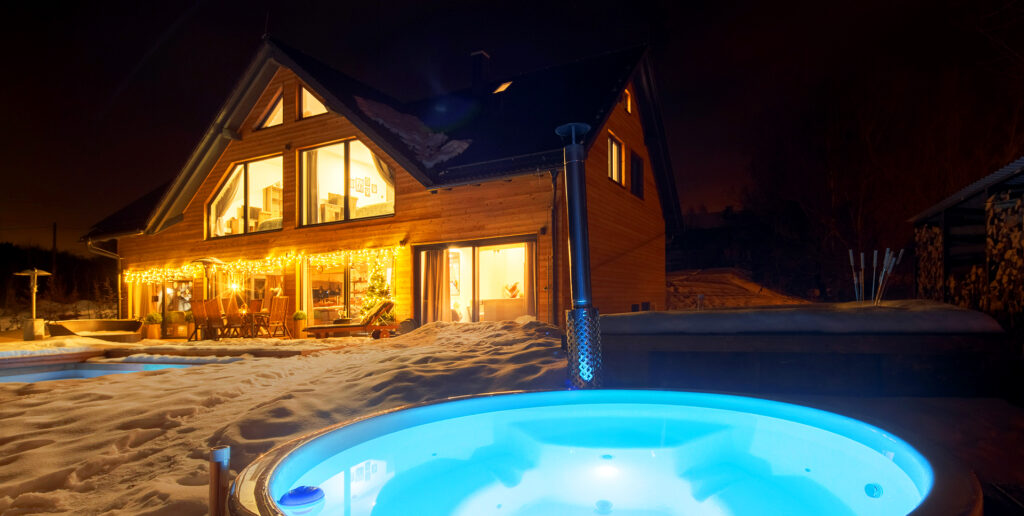 Ski slopes – Petřikovice (12 min, 9 km), Prkenný důl (17 min, 14 km), Mladé Buky (19 min, 15 km), Černá hora (24 min, 20 km), Horní Maršov (25 min, 22 km), Pec pod Sněžkou (36 min, 31 km). Mladé Buky has a nice ski school with instructors.


Cross-country ski – The Trutnov city forest park (length 12 km) is good. From Trutnov, it is possible to go from Nové Dvory to Babí and via Sněžné domky to Rýchory. This route is connected to the Krkonoše highway, so more capable cross-country skiers can go as far as Pomezní bouda (25 km). In Vrchlabí there is also an illuminated trail until 8:00 p.m.


Bobsleigh – children can use the opposite slope 200 m from the cottage. Six bobsleighs are available for rent in the garage.


Sledge route on Černá hora (3.5 km), try it during the day or in the evening with a headlamp and a guide from Ski Resort Live.


Ice skating is possible on the large Dolce pond (17 min, 12 km).


Indoor swimming pool and children's pool in Trutnov.
Points of interest in the area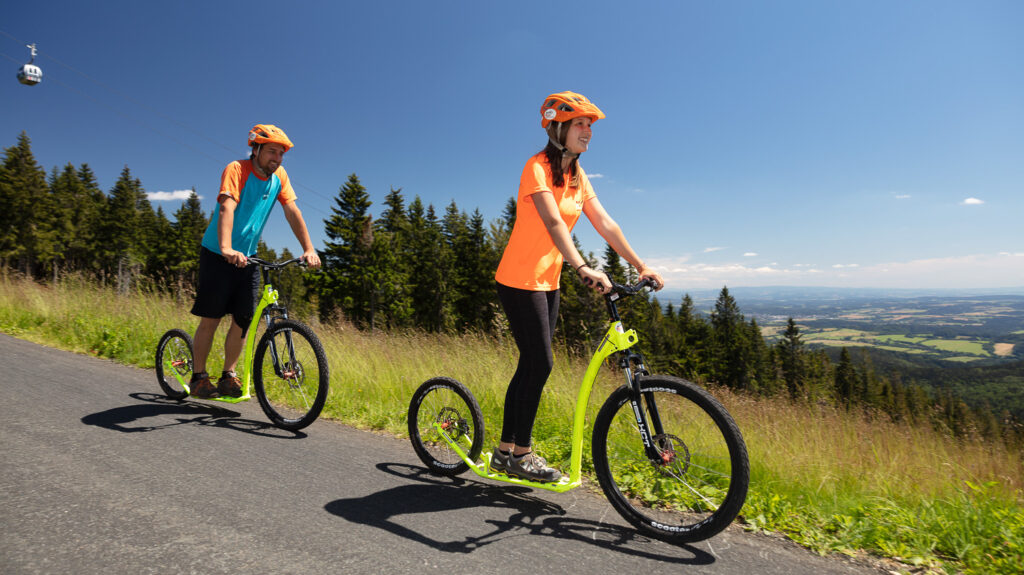 Descent from the Krkonoše ridges with unforgettable views on scooters or the possibility of renting mountain bikes